At Connect we have a clear and simple purpose: to help people communicate better.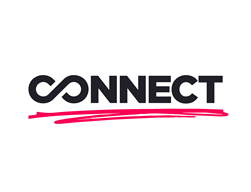 How we make it happen is by creating better connections and better communication networks that benefit organisations, their people and their customers – building towards a brighter, more sustainable future for all three. Connect was created in July 2019, following the merger of Connect Managed Services and G3 Comms. This combined the skills and resources of one of the UK's leading managed services companies with those of a global network integrator.
Together, we offer market-leading solutions and managed services across the Contact Centre, Unified Communications (UC) and Network spheres. In July 2020, Connect acquired ICR Speech Solutions & Services Ltd, a specialist in conversational AI – adding a further dimension to the customer experience solutions we offer.
Then in June 2021, we acquired ServiceCX, reinforcing our consultancy and delivery capability. We're growing fast, winning global clients and cementing our reputation as leaders in CCAAS and UCAAS delivery. All while staying true to our values and commitment to helping customers communicate better.
Our mission. We connect technologies, processes and people. We plan for scale, but never lose sight of the details. We think radically and act rationally. We make the complex, simple.
Our values. We're radical, but rational. We prioritise delivering solutions that are stable, scalable and sustainable. We are proud to be known for our independent expertise.