Farrans is a national business with a regional presence. We are a trading division of Northstone (NI) Limited.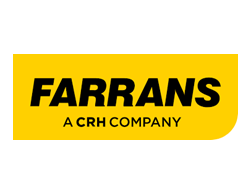 We have more than 500 people operating from offices in London, Cambridge, Belfast and Edinburgh, with further site bases which connect our network. The projects we deliver have an important role in the everyday lives of people in the UK and Ireland. We build, we transform and we connect.
Through intelligent, high quality engineering and construction solutions, we solve complex problems for our clients. We specialise in four core sectors – Water, Roads and Bridges, Renewables and Marine. We are active on over 45 sites across the UK and Ireland this year, with contract values ranging from £5m to £300m.
Making a positive difference to the communities in which we operate is our passion and we place social responsibility at the heart of every scheme.