We're proud of being a world-class independent management, engineering and development consultancy, wholly owned by our people.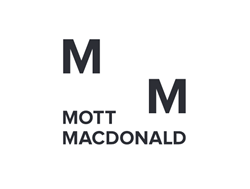 Being independent puts us in charge of our own journey and allows us to focus on what we believe is important for our clients, our colleagues and the communities we work and live in. Our purpose is to improve society by considering social outcomes in everything we do, relentlessly focusing on excellence and digital innovation.
We have nearly 100 years' experience in the water sector and are experts in every aspect of water development, with all the skills and commitment to deliver solutions which benefit every stakeholder. We also established Mott MacDonald Bentley more than twenty years ago to deliver long-term programmes of work.
With a renowned reputation for understanding the benefits that a strategic focus, effective communication and flexibility in different models of working can bring, we are experts at building a trusted relationship with our clients. From investment planning to operational support, design to capacity building we help clients including private investors and listed companies, national and local governments across the world in both developing and developed regions.
That's why you need Mott MacDonald. You need advisors who can think laterally and find the connections that others fail to make. You need pioneers with a thirst for innovation, who will look at challenges from a fresh angle and turn obstacles into sustainable paths for both your business and the lives you touch every day.