Ntegra is a specialist technology practice, making digital change happen faster for our enterprise clients.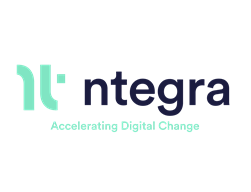 We help our clients to create custom digital products that really work; we curate and validate emerging technologies to unlock new returns and we provide tried and tested personnel to digital programmes ensuring they reach their target outcomes.
We match the Big Four in ability but behave like an agency. We're a problem-solving, digital practice that gets embedded in client challenges. We're relentless in delivering the right outcome for our clients, and what's best for them is best for us.