Wordnerds are a deep tech start-up doing exciting things in the world of Big Data and Artificial Intelligence (AI).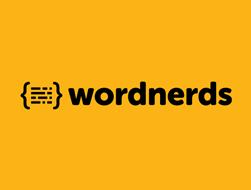 Using cutting-edge AI, Deep Learning and Natural Language Processing alongside old-school corpus linguistics techniques, Wordnerds are teaching computers to read - and genuinely understand - language.
As a result, we enable organisations to use customer , citizen and employee data and established media for real-time, actionable insight to chart progress against strategic objectives and then improve it.