Xylem, a leading innovative and smart technology solutions provider, helping to meet the world's water, wastewater and energy needs.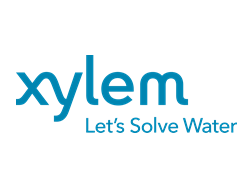 In a world of ever-growing challenges, we deliver innovative water technology solutions throughout the water life cycle that is second-to-none. From collection and distribution to reuse and return to nature, our highly efficient water solutions are not only energy-efficient, reduces life-cycle costs, but also promotes sustainability.
Together with Sensus, a Xylem brand, we deliver digital network solutions for a smart communication network that helps customers to control their distribution network and find leaks in order to save water and tackle water shortages.