At Zurich we believe in creating a brighter future for our customers, partners, our people and the planet by providing products and services which have a positive impact on peoples lives.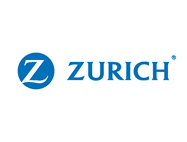 We want to be one of the most responsible businesses in the world.In the UK, we provide a suite of general insurance products covering business, casualty, motor, property and travel insurance, life insurance and pensions products to individuals and corporate customers. We employ over 4,500 people in the UK and are based across a number of locations.
We are part of Zurich Insurance Group which is headquartered in Zurich, Switzerland, where it was founded in 1872. The holding company, Zurich Insurance Group Ltd (ZURN), is listed on the SIX Swiss Exchange. They are one of the world's leading insurers, operating across multiple territories and providing a range of property, casualty and life insurance products. Zurich's customers include individuals, small businesses, and mid-sized and large companies, as well as multinational corporations.