The Innovation Festival is back

That's right folks. Lock it in your diaries . . . prepare your out of office . . tell literally everyone you know . . . because the Innovation Festival 2023 dates have officially dropped. And we have a fresh, new look for you too!

We're back this summer, at the amazing Newcastle Racecourse, bringing our Innovation community together again, even stronger than ever before, to achieve truly magnificent things for the North East and beyond.

Talking of communities, this year's theme – CITIZENS – has been chosen with our community spirit and people at the absolute heart of it.
Last year, some of you will remember we looked at 'Untapped Potential'. Seeking out those who had big ideas but no idea how to voice them or where to go to really make them fly. People who didn't see 'innovation' as part of their skills toolkit. And we did it. We welcomed lots of new innovators last year, just like this.
The Citizens theme this year reflects the superpower that is our community, coming together and achieving the impossible. Against all odds. Together, we can solve anything.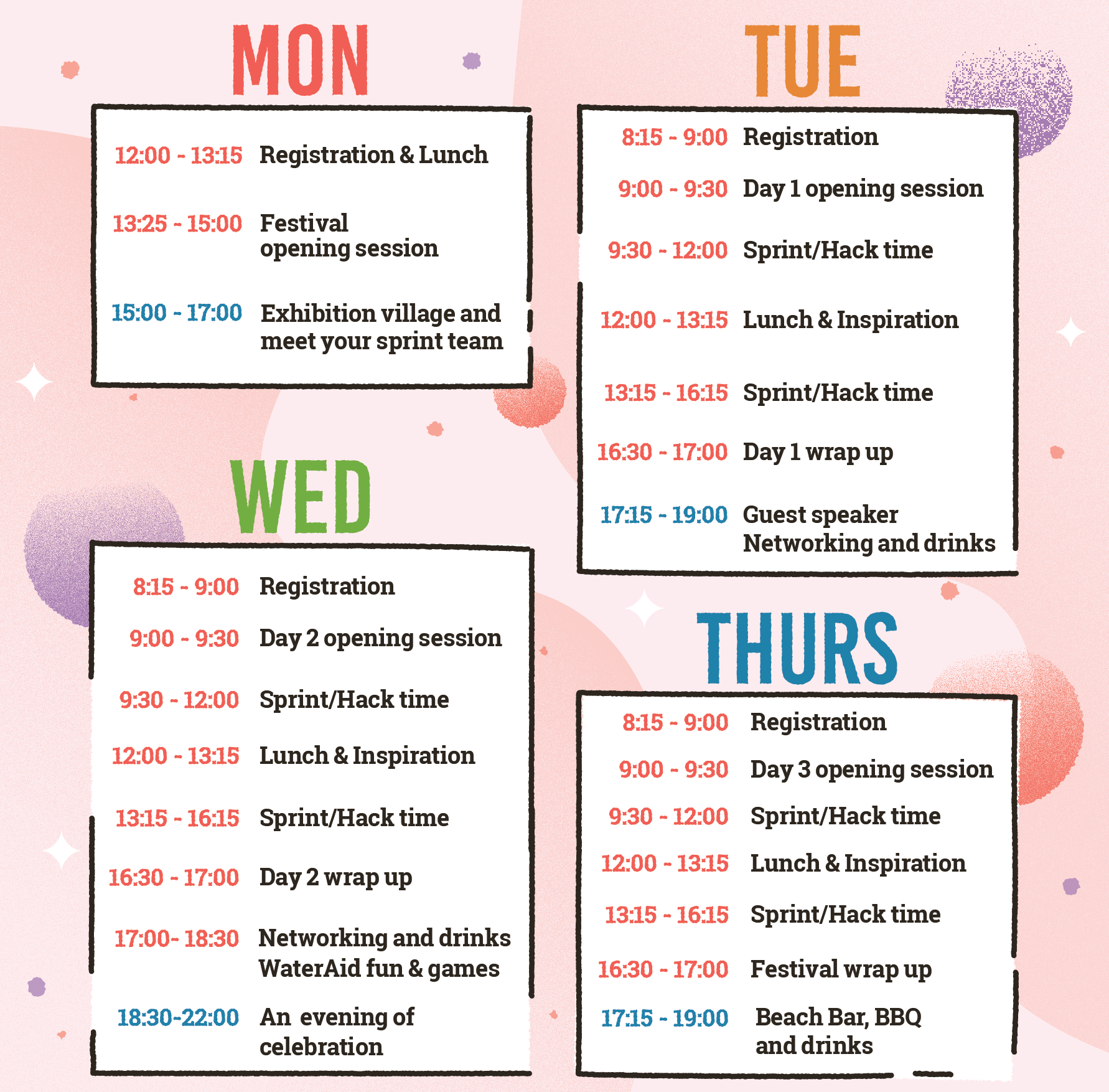 As you can see, we're kick starting things a little earlier this year!
On Monday afternoon, we open with our great big festival 'Welcome' and jump straight in to the Sprint tents to meet our teams. The exhibition hall will be open too for a chance to visit and network with other festival citizens.
Tuesday, it's all about the Sprints, Hacks, and Daily Dashes as well as an opportunity to hear from guest speakers in the evening and the chance to network and visit the exhibition hall again.
Wednesday will see more work in our Sprint teams, and then . . .
dig out your best 80s inspired rock outfits, practice those air guitars for an evening of fun and frolics in the Funderdome supporting our friends at Water Aid.
And finally Thursday, the final day of sprinting, followed by our closing session and a chance to unwind and catch up at the Beach Bar & BBQ. You'll have a bonza time!