One of the largest virtual festivals of innovation the world has ever seen aims to solve some BIG challenges which will help the UK - and even the world, build back better.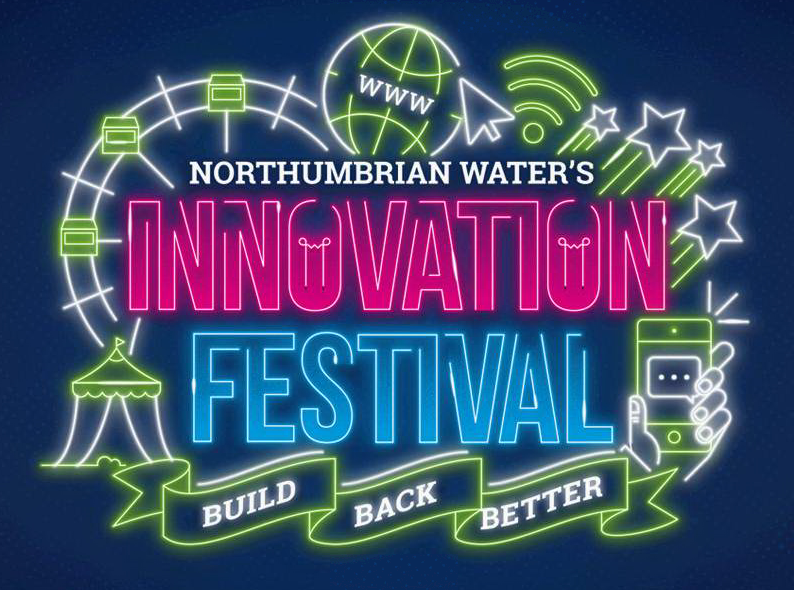 Northumbrian Water plans to throw a number of huge real-world issues at some of the greatest minds from around the globe at its digital Innovation Festival next month, and work collaboratively to get the ideas flowing.
With the event taking place online from 14 - 17 September, festival attendees will have more than 30 different 'design sprints', 'hackathons' and 'daily dashes' to choose from, each one looking for solutions to key societal and environmental topics.
Hosting the most sprints since it began in 2017, this year's digital festival will include some topics specifically geared up to focus on the main issue currently facing the population - Covid-19 and remote working.
In one sprint, delegates will be exploring how smart technology can bring people together during the pandemic, improving productivity, health and safety, and mental well-being.
Other societal sprints will also look at the use of smart technology and how it can be implemented around the home to help improve the lives and independence of customers who might need extra support.
Meanwhile, environmental issues on the agenda at this year's Festival include the North East's journey towards 'Net Zero' carbon emissions and how innovative data can be used to accelerate it, as well as how water-efficient communities can help make every drop count.
Northumbrian Water's IS Director, Nigel Watson, said: "We've got some really exciting sprint topics, hosted by some brilliant sponsors, which are going to be looking for answers and solutions to some of the hard-hitting questions we're all asking of each other right now.
"With the Festival being online this year, it makes it rife with opportunity for bigger and better ideas when it comes to looking for innovative solutions, because we've got people from all over the world signing up to work together and help build back better.
"Of course building back better has to start with people. Everyone has been through a lot this year and we want to explore how we can keep the bits of the Festival that people have enjoyed, but build back in the elements of creativity, fun and serendipity that are hard to achieve when we're working virtually. We can't wait to get started."
To see the full list of sprint challenges on offer at this year's Innovation Festival, and to register, see innovationfestival.org