The countdown is officially on as Monday marks just four weeks to go until one of the world's biggest festivals of innovation.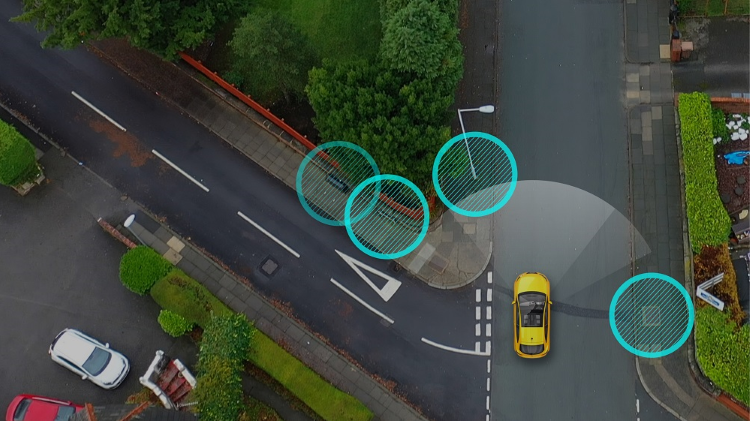 Northumbrian Water's Innovation Festival, which kicks off online from Monday 14 - Thursday 17 September, will see thousands of people from all over the world tuning in and connecting virtually to help solve some huge environmental and societal challenges.
The theme for this year is 'Build Back Better', incorporating more than 30 different activities, sprints and workshops at the digital festival, many in response to the Coronavirus pandemic, which has seen the world turned upside down.
By working together with some of the most innovative thinkers across the globe, the North East water company plans to come up with new ideas and new ways of thinking to help enhance the company's services, improve society and the impact on the environment.
And it's not the first time it's done so successfully.
As plans ramp up for the fourth annual event, Northumbrian Water's Head of Innovation, Angela MacOscar, has been taking a look back at some of the most successful ideas to come out of previous years' festivals.
She said: "All of our festivals, and the different sprints, hacks, dashes we hold as part of them, are aimed at improving the world we live in and making a real difference to our employees and customers.
"As we recover from the Coronavirus pandemic, innovation is more important now than ever. We can't wait to get started again this year."
Some of the top five innovation projects that have come out of previous festivals include:
Underground mapping - This ground-breaking safety project came out of the Innovation Festival in 2018 and saw the first pilot project delivered in the North East. It comprises one single, digital map, bringing together existing data on underground pipes and cables to display where they're buried. It's aimed at reducing the risk to life, serious injuries and the widespread disruption caused when underground utilities are struck accidentally by workers. This project is now sponsored by the UK Government and is close to being rolled out nationally.
Digital Twins - Digital Twin technology has been explored in some form over the last three festivals. In 2018, the 'Twincident′ idea came about, which would allow Northumbrian Water to run simulations of an area during an incident to show what could happen over a 24 hour period, in just a couple of minutes. This would be used to understand whether homes and businesses are in danger of being flooded, or environments being polluted, and prioritise the appropriate response actions.
Dragonfly - An idea to help protect the North East's watercourses and improve rural connectivity at the same time, was borne at the Innovation Festival in 2019. Sensors placed in rivers and streams would collect data to help Northumbrian Water manage its water and wastewater network better. It would also help other organisations make decisions about water safety and how catchments are managed. A prototype is currently being developed.
Mobileye - This vehicle mounted sensor can map roadside assets (such as manhole covers, drains and telegraph poles), while providing enhanced driver safety features. The idea, which came from the 2018 Innovation Festival, is to improve the quality and completeness of the streetscape asset maps, making it quicker to find assets and potentially spotting issues such as water leaks.
Moss Tree - The very first Innovation Festival in 2017 gave birth to England's first pollution-busting 'Moss Tree'. Installed in Newcastle, the tree purified the air in the city centre and created opportunities for research into the benefits of the plants′ natural filtering abilities. It was great for raising awareness about air quality and now the learning from this tree have been fed back to the manufacturers on future versions of the tree.
To find out more about Northumbrian Water's Innovation Festival, and to sign up, visit www.innovationfestival.org.