Registration to one of the biggest virtual festivals of innovation the world has ever seen is now open.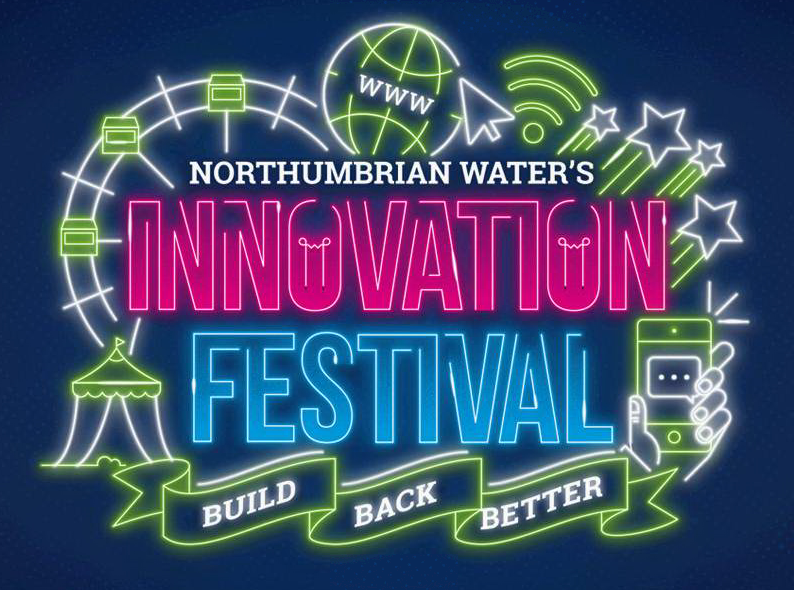 Anyone from across the North East and beyond can now sign up to Northumbrian Water's Innovation Festival as it returns for the fourth year - this time completely online.
Industry experts, engineers, academics and customers are being encouraged to join influential organisations from around the world in the digital extravaganza, which takes place from 14 - 17 September 2020.
Live streamed into homes over four days of action-packed learning and innovation, festival attendees will be able to choose from more than 30 different online events to join, working together to help solve real-world issues and build-back better.
From how organisations can become carbon neutral, to how customer service can be taken to the next level, the world's biggest societal and environmental problems will be put to the challenge in a number of 'design sprints', 'hackathons,' and even a 'daily dash', all at the touch of a button.
As the event goes online, it also makes it possible for those who just fancy a taster of the festival to register, allowing them to drop into sessions and access free content such as lightning talks, networking events, Q&A sessions and tech demos.
The company will continue to schedule in all of the usual elements guests love about the festival too, including a sprinkling of celebrity drop-ins, virtual wellbeing sessions, live comedy stand-ups and musical performances - this time only digitally.
Northumbrian Water's IS Director, Nigel Watson, said: "COVID19 put a bit of a spanner in the works with the plans for our Innovation Festival, but we've adapted and been innovative ourselves with the way we've moved it online.
"We're now ready to open online registrations and there's been a huge appetite for the festival already so I would urge people to get in quick! Because of the way the festival is structured online this year, anyone from anywhere can get involved at any time and it's going to open up lots of new opportunities for us.
"It also means we're able to go truly global, working round the clock with people in North America and Australia and we've got some huge names joining us. We're very excited and we can't wait to get started and see what this year brings."