That's a wrap for one of the biggest digital festivals of innovation the world has ever seen.
Nearly 3,000 attendees from more than 37 countries around the world logged on, live-streamed and zoomed their way through Northumbrian Water's Innovation Festival 20 this week (14-17 September).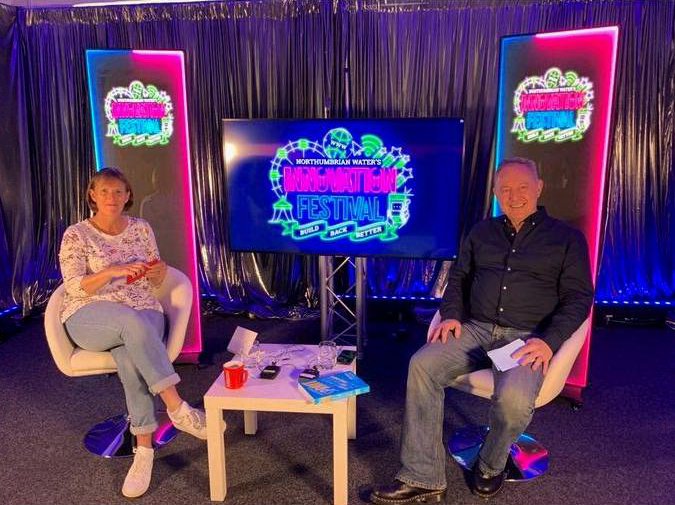 The first-of-its-kind event brought people together virtually for four action-packed days, to help tackle big societal and environmental challenges.
People up and down the country, and as far as Europe, Australia, Asia, and North and South America joined more than 40 different online sprints and workshops, as well as a series of live presentations, celebrity talks, wellbeing sessions and panel events.
The theme of this year's festival, which was held online for the first time due to COVID-19, was 'Build Back Better', with some of the workshops focused on ways in which the world can adapt and recover in response to the virus.
People from more than 900 organisations helped to complete the equivalent of over two years' worth of work in a week, with exciting ideas already starting to come together hot on the heels of finishing.
Wipro Limited are working on a 'tap on the shoulder' wearable safety device to help prevent accidents, such as those caused by fatigue, before they happen, while IT experts Ntegra are looking at creating a 'virtual watercooler' - a virtual space that people can drop into for a short time to build new relationships, bump into colleagues and connect remotely.
Nigel Watson, Information Services Director at Northumbrian Water, said: "I'm absolutely blown away by the success of our first ever, online Innovation Festival.
"To keep people safe during these uncertain times, we had to adapt and be innovative with the festival and while we always had high hopes for it, we weren't really sure what to expect. However, the response from our attendees and the support from our partners has just been incredible.
"It's been a fantastic week and we've heard about some really clever and brilliant ideas that are now going to be worked up and progressed. I can't wait to see what happens next."
To keep up to date with the progress of the ideas that have come from the Innovation Festival 20, see www.innovationfestival.org.