Northumbrian Water, CGI and the Water Hub are offering inventors and creators up to £25,000 to help them turn an idea which will both protect the environment and improve rural internet connectivity, into a reality.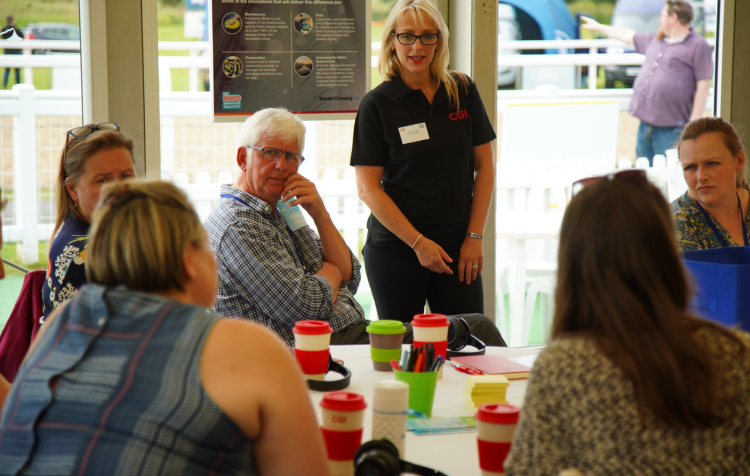 The concept of 'Dragonfly' aims to see information on a number of variables such as temperature, quality, flow and depth, collected in real-time from the regions' watercourses, through the use of water sensors.
The information will help the North East water company maintain its industry-leading environmental performance by managing its water and wastewater network even better, as well as helping other organisations make decisions about how the catchment is managed and water safety.
A number of the different sensors placed in rivers and streams would form a mesh concept, linking multiple units together by 5G and also creating a physical network of wireless connectivity for the benefit of rural communities.
The idea came out of Northumbrian Water's Innovation Festival last year, where more than 100 people took part in the five-day challenge to enhance rural communities and the environment, facilitated by global IT and business consulting company, CGI.
Now, the two organisations, together with the Water Hub - a Durham University-led partnership between Durham County Council, the Environment Agency and Northumbrian Water, are looking for inventive minds to help them develop a working Dragonfly product.
Up to £25,000 will be awarded to the chosen applicant, who will have until July to create and build the prototype, before showcasing it at Northumbrian Water's Innovation Festival from 6-12 July 2020.
The concept will also be presented at the Water Hub's Ripple Event on Wednesday March 18, 2020 - a networking event for water technology innovation.
Northumbrian Water's Catchment Co-ordinator, Clare Deasy, said: "Dragonfly is a very exciting project that came out of our Innovation Festival.
"This is a fantastic opportunity for someone to help us bring Dragonfly to life, exploring the possibility for creating a low-cost, low-maintenance, self-powered sensor which would have huge benefits for water companies, the partners we work with and our customers.
"We're very excited to see what possibilities the chosen applicant brings to the table and to start helping us make a difference for the environment."
People interested have until Friday February 14, 2020 to submit a formal application through Durham University's Water Hub, including a CV to innovate@thewaterhub.org.uk.
For more information, see thewaterhub.org.uk.